Lining materials

Lining materials are the materials closest to the skin of the wearer and influence the comfort of the garment.
You can choose quality backing materials to match the outer materials from a huge selection of types and colors.
We can respond with attention to detail with our raw materials or weaving and knitting for a wide range of uses ranging from ladies' wear to men's wear, children's clothing, and uniforms. We can respond flexibly to the apparel needs demanded by the times in terms of range of products, small lot production, delivery in a short lead time, and so on.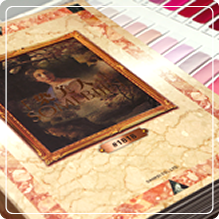 Total shipment of 410,000 km!
A product that has sold enough to go around the earth ten times: "Somebijin®"
The number one original product among Sankei lining materials is #1818 taffeta "Somebijin®."
It was developed at the same time as we were setting up our dye works (Fukusen Plant) in 1988, and it is a polyester taffeta lining material with a supple, flexible texture and a chromogenic and unobtrusively shiny appearance.
"Somebijin®" is still produced today, and we have now shipped more than 410,000 km of the material. Placed end to end, this would be enough to go around the earth ten times or to reach the moon.
In recent years, we have also started selling a stretch version, #1918 "Somebijin® Stretch," and a next generation version, #1188 "Somebijin® Premium." Product development to meet the needs of the times is still continuing.
Product line-up
Taffeta
This is a plain weave fabric. It is the most basic lining material and is exceptionally versatile, with many variations. We have an extensive line-up based on yarn material, weave design and finish.
Twill
This is a twill weave fabric. It is thicker and smoother than Taffeta and is often used in suits, coats, and jackets.


Satin
This is a satin weave fabric characterized by its shiny appearance and smoothness. We have dozens of standard products that differ in terms of texture and shine.
Tricot
This is a typical warp knitted fabric. It has a wide range of uses, including for camisoles and petticoats.
Tulle mesh
This is a knitted mesh fabric. Its uses have been expanding recently, and now cover everything from casual wear to the most elegant of garments.
Sleek
This is a fabric produced mainly from cotton or TC raw materials. It is used for materials such as lining materials for men's suits, pocket cloths, and waistband.
Strips/checks
These are used for sleeve linings, body linings, piping, and the like. We handle pre-dyeing, post-dyeing, and various designs.


Prints
We have an assortment of textile print lining materials made with original pattern designs and mainly using polyester taffeta foundation cloth.


Jacquard
This is a post-dyed lining material that displays a pattern due to differences in the structure of the weave. We have a large assortment available, including the chambray type, stretch type, and superior cupra type.
High density
This is raw material woven at increased yarn density. It is used for down or the like. We have a wide assortment available, including 20d, 30d, 50d, nylon, and powder type.
Stretch lining material
This ranges from 3-8% soft stretch lining material to 30-40% elastic lining material. It supports customers who value comfort.
Functional lining material
We can provide various functionalities including moisture absorption, quick drying, moisture retention, heat storage, cold feeling, antibacterial, anti-odor, deodorization, and anti-static electricity. We take on post-processing in addition to our standard products.
Custom processing
Order made patterned lining materials

We can also take on production of lining materials according to the precise demands of our customers, including patterns using printing (prints/transfers), jacquard (polyester/cupra), stripes/checks (pre-dyed/post-dyed), original stripes, brand logos, and trademarks.
Order made plain lining materials

We can develop original lining materials at our factories (Mikuni Dye Works, Fukusen Factory, etc.).
We can meet the demand for all kinds of lining materials varying in color, finish, and texture and with various added functionalities.