Miscellaneous items
goods
Miscellaneous items

Sankei also handles miscellaneous fashion items conscious of the latest trends, including bags, accessories, and belts.
We can respond consistently with proposals for samples of seasonal trendy products, plans of designs that meet your requirements, customizations, and other matters from product planning proposals to production. We will make proposals in conjunction with our group bases in Japan and overseas, associated factories, and suppliers based on the production background suited to each item.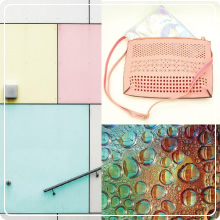 2016 Spring & Summer
Themes for the season
Pastel Future
We propose "futuristic and subtly sporty" miscellaneous fashion items using a punched raw material feel, conscious of pastel colors, metallic features, mesh, and geometric patterns.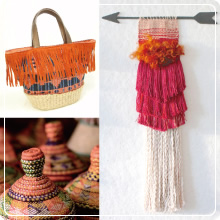 Bohemian Summer
We propose miscellaneous items for the "classy, mature, ethnic market" made using earth colors and natural raw materials.
Product line-up
Bags
We use an abundant range of raw materials such as cloth, synthetic leather, leather, and basket materials. We have bags available for various purposes and situations.
Belts
We are also able to respond to custom orders in small lots (50-100 pieces per color).
Accessories
We handle a wide range of accessories ranging from stock products that can be ordered immediately in small lots to original custom made products.
Stoles
We can handle anything from proposals of stock products to meet your needs to custom production in small lots (50-100 pieces per color).
Occasional items
We also have a proven track record in miscellaneous items for special occasions like party bags, corsages and weddings.
Men's
We propose special men's items including small leather items, stoles, belts, and bags.
Novelty items
We have a proven track record with promotional goods such as branded bags, pouches, and small items.