Overseas bases
overseas bases
Overseas bases
Fashion has no borders. Needless to say, foreign countries are also an important business field for us at the Sankei Group. Currently, we are expanding our production and sales network into Asian countries and cities including Shanghai, Hong Kong, Vietnam and Bangladesh by setting up bases in these areas.
Overseas bases
Shanghai


SHANGHAI SANKEI TRADING CO.,LTD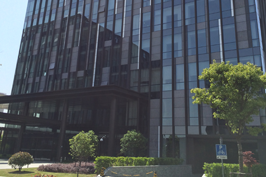 Shanghai Sankei Trading is a branch that acts as the center of all of Sankei's operations in China. It sells complete line of garment accessories in China, and also imports and exports them to and from Japan. Working together with the other branches in China and elsewhere, the company operates a variety of businesses ranging from logistics functions to manufacturing of products.
POST CODE:200335
UNIT B&C, FLOOR 6. BUILDING C BENQ COMMERCE PLAZA NO. 207. SONGHONG RD. CHANGNING DISTRICT SHANGHAI CHINA
TEL:86-21-2357-1240
(Assistance in Japanese or Chinese: Chien Chou )


SHANGHAI SANKEI GARMENTS AND AUXILIARY CO.,LTD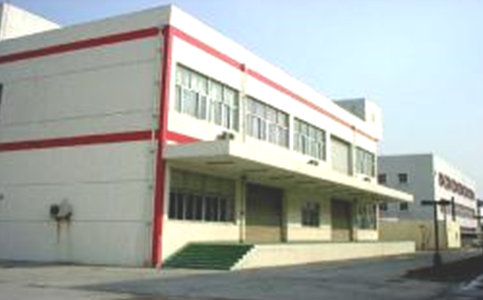 The factory is located in the Pudong New Area in the suburbs of Shanghai, and produces, processes and sells various garment accessories. It is a primary factory for Sankei's overseas production. The factory is ISO9001 certified, and it produces high grade "Japan-quality" products.
POST CODE:201321
NO.1390 ZHOU ZHU ROAD, ZHOUPU TOWN, PUDONG NEW AREA, SHANGHAI, CHINA
TEL:86-21-5815-3356
(Assistance in Japanese: Tang Xiaofang. Assistance in English or Chinese: Chunnmei Lu)


SHANGHAI SANKEI GARMENTS ENTERPRISES CO.,LTD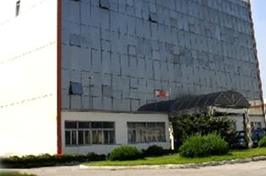 Located at the same site as Shanghai Sankei Garments and Auxiliary, this is a sewing factory that produces apparel products for sale in Japan, China, Europe, and North America. CSM2000 certified, a comprehensive integrated management system.
POST CODE:201321
NO.1388 ZHOU ZHU ROAD, ZHOUPU TOWN, PUDONG NEW AREA, SHANGHAI, CHINA
TEL:86-21-5815-2626
(Assistance in English, Chinese, or Japanese: HaiQing Wang or Yanyan Lu)


YOKOHAMA TAPE (TAI CANG) CO.,LTD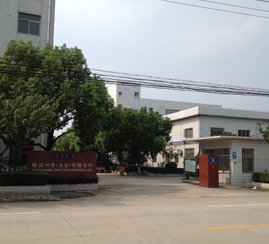 Sankei Group's primary overseas factory that produces labels. Set up on about 10,000 square meters of land, it is a large-scale production facility that can do everything from printing to dyeing of printing screens, all within the factory, directly run by the company. It also has production facilities for IC tags.
POST CODE:215400
NO.50,LUO YANG EAST ROAD,ECONOMICAL DEVELOPMENT AREA,
TAI CANG,JIANG SU,CHINA
TEL:86-512-5356-9196 (Inquiries: Obayashi)


Hong Kong


SUNLINE SANKEI YOKOHAMA(H.K.) COMPANY LIMITED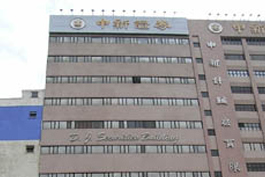 As a branch that handles European and North American customers, it sells garment accessories including lining materials. For production and sales of labeling materials, the company has long experience and extensive know-how working with leading apparel firms and retailers in Europe and North America.
2/F,D.J.SECURITIES BLDG,171HOI BUN ROAD,
KWUN TONG,KOWLOON,HONG KONG
TEL:852-2790-3139 
(Assistance in Japanese: Yamaguchi. Assistance in English: Edmond)


Vietnam


SANKEI(VIETNAM)CO.,LTD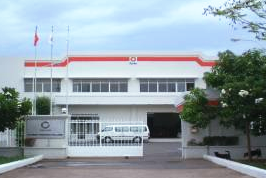 As Sankei Group's base in the ASEAN region, it produces and processes garment accessories. It also functions as a stocking logistics site using a bonded warehouse. The branch also operates a sewing business for apparel products at the same site.
ZONE A,LOT N 28B-30A,ROAD 14 TAN THUAN EXPORT PROCESSING ZONE,DISTRICT 7, HO CHI MINH CITY,VIETNAM
TEL:84-28-3770-1060
(Assistance in Japanese: Honma. Assistance in English or Vietnamese: Minh)


Bangladesh


YOKOHAMA LABELS & PRINTING (BANGLADESH) CO.,LTD.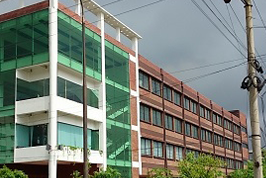 It was established in 2010 in the Export Processing Zone in Adamjee as the only Japanese-capital labeling production facility in Bangladesh. The factory has fully-fledged facilities, and it produces and sells all kinds of printed products including tags and care labels.
POST CODE:1431
PLOT NO #105-106, ADAMJEE EXPORT PROCESSING ZONE (AEPZ),NARAYANGONJ, BANGLADESH
TEL:+880-2-7691411
(Assistance in Japanese: Somekawa. Assistance in English: Iqbal)