Product business
garment business
Sankei product business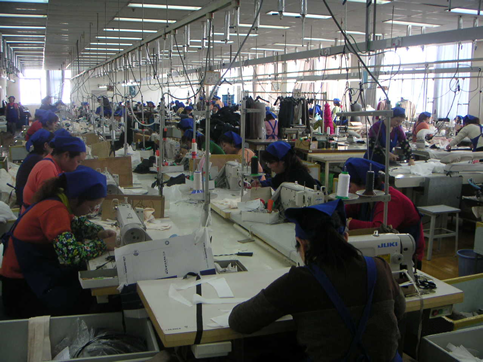 Sankei is a total supplier of clothing and accessory materials and also produces and sells apparel products. We can propose high quality products to meet the needs of our customers ranging from garment accessories, to planning and procurement of outer materials, to styling and design functions.
Sewing is performed at our CSM2000 certified factories in Japan and overseas, notably at Shanghai Sankei Garments Enterprises Co., Ltd., and in associated factories. Permanently stationed quality control staff members make rigorous checks to ensure you are supplied with products of the highest quality.
(CSM2000: An internationally introduced comprehensive management system that adds "hygiene and safety," "social responsibility," "trading regulations," "system management," and "supply chain management" to "quality control" and "environmental management.")
Business development
Solid production background
Production background
Sankei has fully owned factories in Shanghai and Vietnam that enable it to carry out small lot production in the better price zone. In addition, long term initiatives are being implemented to also provide Sankei technical guidance to associated factories, enabling quality control and delivery control equivalent to that in a Sankei factory.
Ability to propose a wide range of raw materials
Ability to propose raw materials
When it comes to making proposals for raw materials, we respond to the wishes of our customers based on raw materials from production areas in Japan through communication with customers and local manufacturers, and with the design strength of a textile designer. We are particularly strong when it comes to pre-dyed checks and prints, which require design strength. In addition, we are also able to propose raw materials for China, and we have a textile control team permanently stationed in Shanghai to perform quality control and delivery control. We also deal directly with European textile manufacturers to achieve cost reductions.
QR system utilizing group functions
Logistics
We have an internal trading operations team that enables us to implement internal ordering of textiles and garment accessories, and delivery control of materials shipment from Japan up to product import. This enables us to respond quickly to requirements. We use the functions of Sankei to provide our clients with maximal advantage.
Overseas sewing business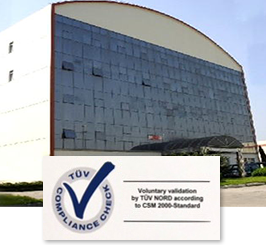 Sewing techniques recognized by top brands
Shanghai Sankei Garments Enterprises Co., Ltd. is CSM2000 management system certified and is one of only a few sewing factories to clear the standards demanded by European and North American companies.
It is also engaged in the production of men's as well as ladies' outer products and it is also able to use shared raw materials for both men's and ladies' brands and manufacture them together.
It is also recognized by the world's top brands as a factory capable of producing professional hand made products using dual-layered, reversible outer materials.
In addition, the company possesses sealing process technology certified by Gore-Tex which it is able to use not only for sportswear but also for highly designed products that make use of the special characteristics of the raw material.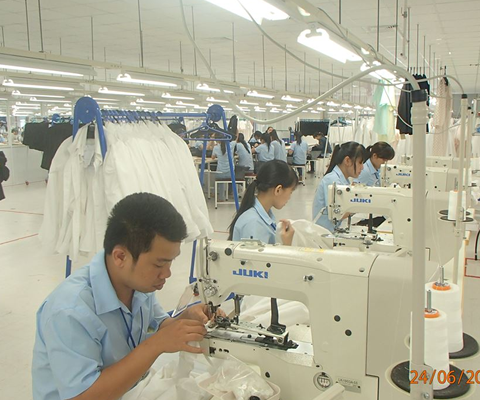 Sewing business in the ASEAN region
Against the backdrop of rising demand for sewing in the ASEAN region and other Asian regions, the Sankei Group is pouring its efforts into a sewing business in Vietnam.
Located in Ho Chi Minh City, Sankei (Vietnam) Co., Ltd. has been engaged in the sewing business for several years now. It has three lines and 150 employees focused on casual wear, including washing and product dyeing processes.
In addition, a scheme is being put together to make use of geographical cost merits by using a sewing factory with large scale facilities and high technological ability located in the Hue region of central Vietnam.