Shanghai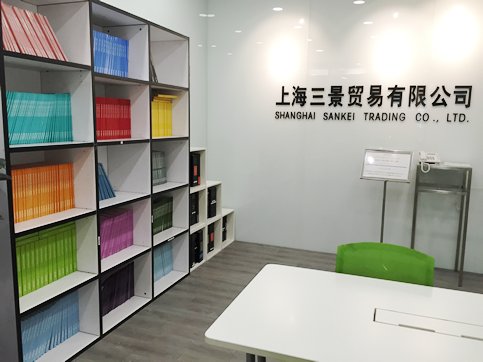 The key overseas base in the Sankei Group
China is central to Sankei's operations overseas. Accordingly, we have established a firm base there for both sales and production focused on Shanghai.
Shanghai Sankei Trading Co., Ltd. is the cornerstone of this base of operations, and at its offices in the city we have well over a hundred members of staff engaged in a variety of activities ranging from sales and import and export work to product development and product business.
Recent years have seen an expansion in sales of apparel for Japan and also within China and for Europe and North America.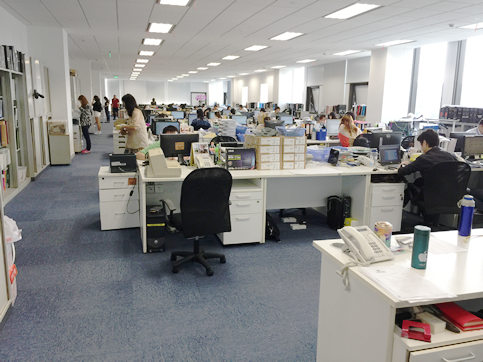 Our objective is to create a system for manufacturing and supplying Japan quality products in China.
Our production system in China is what supports product rollout in the overseas group as a whole. Our Shanghai Production Base is located in the Pudong region in the suburbs of Shanghai, and we operate a garment accessories production facility, Shanghai Sankei Garments and Auxiliary, and a sewing factory, Shanghai Sankei Garments Enterprises, Regarding labeling materials, we have achieved rapid production and supply through collaboration between print centers in various regions, most notably at a large scale production facility in Jiangsu Province, Yokohama Tape (Tai Cang). All of our factories have obtained international certifications and have a high level of technical ability.
In addition, we are utilizing manufacturing know-how nurtured in Japan in collaboration with Japanese or Chinese manufacturers and are pouring our efforts into the development of original products.
Our objective is to create a system for manufacturing and supplying Japan quality products in China.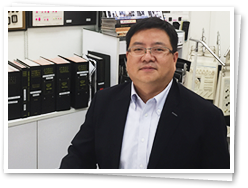 Shanghai Sankei Trading Co., Ltd.
Sheng Zhou, General Manager, Purchasing and Logistics Department
China is changing from the "workshop of the world" into the "market of the world."
With that trend in mind, we intend to find markets for products that are "Made in Sankei."
Hong Kong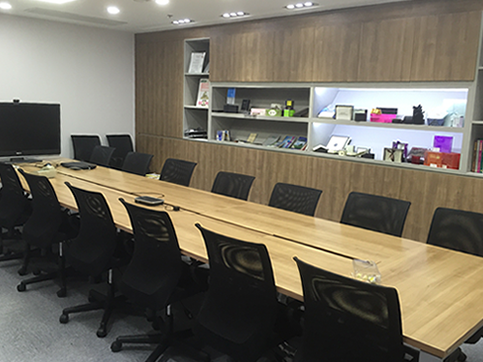 An important base for the European and North American Market
Sunline Sankei Yokohama Hong Kong provides the Sankei Group with a gateway to doing business with Europe and North America. Taking advantage of its location near to the buying offices and sewing factories of European and North American apparel makers and making use of the Sankei Group's extensive production background in Japan, China, and the ASEAN countries, business has been expanding.
The company is able to make proposals that are global in scope by collaborating with group bases over the made in China original products that are its main focus, made in Japan lining materials that gain attention for their unbeatable quality, and made in Bangladesh materials for European and North American apparel makers.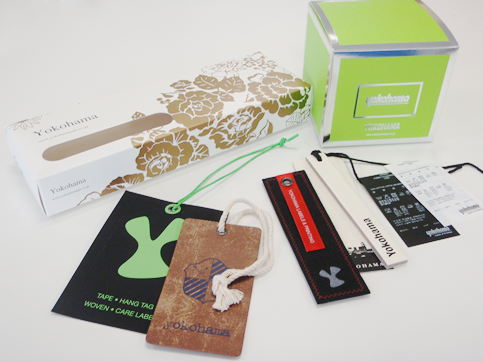 A labeling business that has the trust of leading European and North American firms
A labeling business that has the trust of leading European and North American firms Sunline Sankei Yokohama Hong Kong pours its efforts into the rollout of labeling materials such as tags and name labels. Its high quality and stable supply system has helped to build a track record of more than 30 years and a relationship of trust with leading apparel makers and retailers in Europe and North America.
The company is also actively engaged in the development of various new technologies and systems in a form that meets the requirements of its customers for such purposes as enabling quality labeling in dozens of languages or establishing a system for online orders.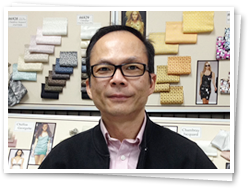 Sunline Sankei Yokohama(Hong Kong) Company Limited.
Sales Manager, Chung Yuen Fong
We will do all effort to explore overseas market.
Vietnam・Bangladesh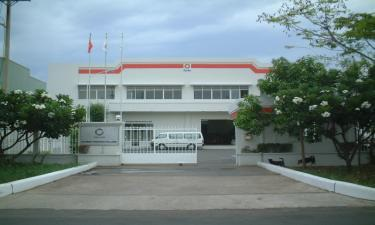 Extersive expansion in Vietnam
With attention being heaped on ASEAN and other South-East Asian regions, almost 20 years ago, we established Sankei (Vietnam) Co., Ltd. as an additional production base to China in Vietnam, a country that continues to enjoy stable growth.
The company manages its own factory for the production and processing of garment accessories, and strives to develop garment accessories that are made in Vietnam. In addition, it has a logistics function that makes use of a bonded warehouse and has in place to provide high quality and speedy materials supply system for the fast-growing ASEAN states.
The factory also has a sewing line and is pouring effort into the OEM product business in the ASEAN region in cooperation with a large-scale sewing factory in the Hue region of central Vietnam.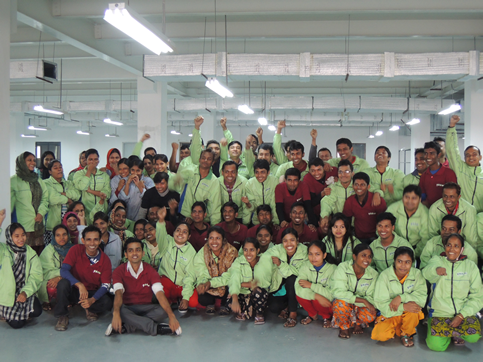 New expansion into Bangladesh
Sankei has the only Japanese label-related production factory in Bangladesh in the Adamjee EPZ, located in the suburbs of the Bangladeshi capital, Dhaka.
Fully-equipped and with an abundant labor force, the site is involved in the rapid and local production and supply of products of quality identical to that in Japan or China, including tags, care labels, and heat transfer prints for major apparel makers in Japan, Europe, and North America.
In 2014, we opened an office and showroom in Dhaka and are working hard to supply all kinds of garment accessories such as labeling materials.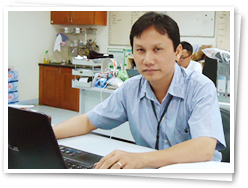 Sankei (Vietnam) Co., Ltd.
Chau Hoang Minh, Sales Manager, Sales Department
We are expanding sales in the global marketplace from Vietnam and spreading the "Sankei brand" around the world.