Overseas logistics
global logistics
EPS (Export Package Service) Mikuni Center
EPS Mikuni specializes in overseas logistics and provides a total service on site that extends from crating to customs clearance and container packing.
It provides a "One Pack Shipping" service for overseas deliveries with the necessary materials separated per clothing style, including outer materials entrusted by customers. In addition, it also arranges the preparation of customs clearance documents and import and export agent procedures using shipping crates and a registered customs specialist permanently stationed on site.
In addition, there is also a bonded warehouse on site, cargo can be packed into a container as is and sent straight to the port, and all processes can be completed within the center. This results in a considerable saving in time and transportation costs.


Flow of One Pack Shipping and trade operation agent activities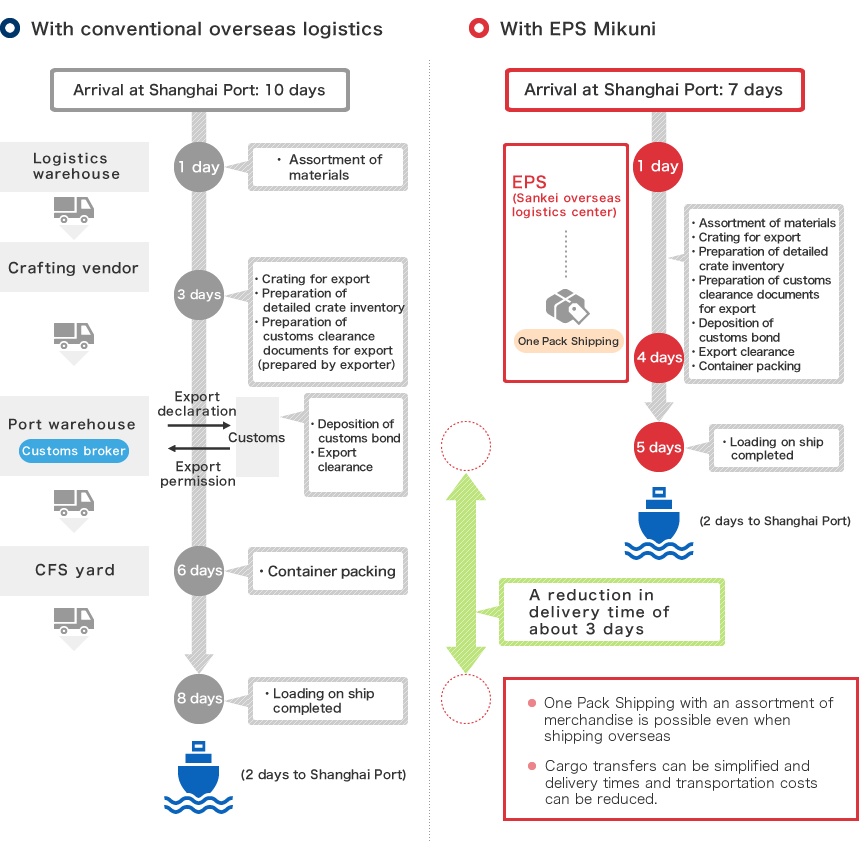 Video of EPS Mikuni Center
Watch this video to see the logistics process for overseas shipments. (1'18")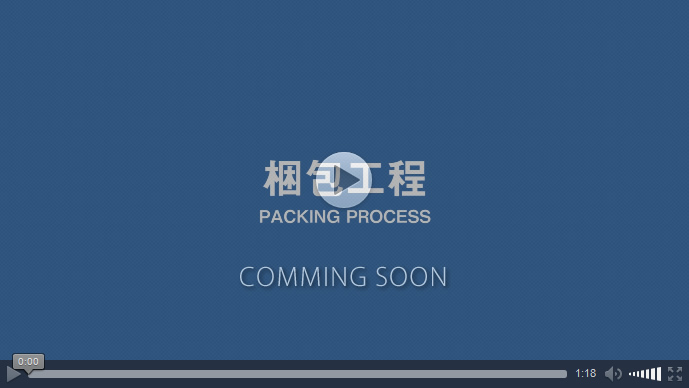 Overseas logistics
As EPS Mikuni is being utilized for overseas shipments from Japan, we have constructed a logistics network overseas utilizing our production and sales bases within China and in Hong Kong, Vietnam, and Bangladesh.