Proposals for each client
proposal
We have experience in various styles, and we can propose the best commercial items you need.
At Sankei, we make it our highest priority to gain the trust of our customers. Our business representatives do not only sell products, they work daily to find the best way to meet customers' requests. We have proposals for every customer.
Example of a proposal for ladies' products (1)

"The trench coats we sell as mass-produced products are not of high quality. We want to find a solution to the problem."

We consulted our Sewing Technical Advisors, and set up a meeting with a representative from the client company, an apparel company or a business firm. Afterwards, the customer and our representatives, together with the Sewing Technical Advisors, visited the factory overseas. The advisor gave the workers at the factory hands-on instructions covering everything from selecting garment accessories to sewing techniques. The preparation process was not easy, but the customer was happy with the result and said: "The appearance of the product has improved, and so has our evaluation of the factory. It became our number one product in terms of percentage of full-priced sales." Our hope is to use the profits we receive from our customers in many different ways so that they will like what we do.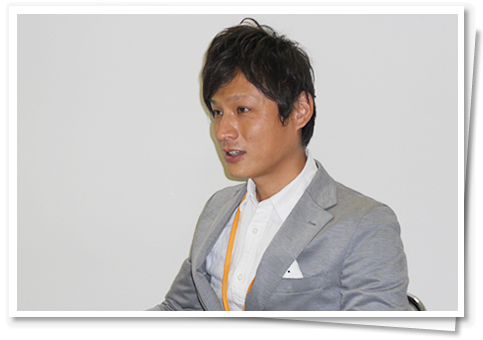 Yasushi Imai, Section 2, Sales Department 3
Example of a proposal for ladies' products (2)

"We want to produce a specially-ordered designer button that can become the signature for our new brand."

When we consulted the customer company, we showed them the existing buttons with various shapes and made of various materials we have to get an idea of what they are looking for. Based on their specific request and the hand-drawn rough sketch of a design they want, we had our specialist create a more complete design for reference. After several revisions, the design was finalized. After this, we consulted a representative of the factory, made an estimate of the cost, created a sample product and produced actual products and delivered the finished products to the customer. I was happy when I saw those buttons displayed at the customer company's exhibit.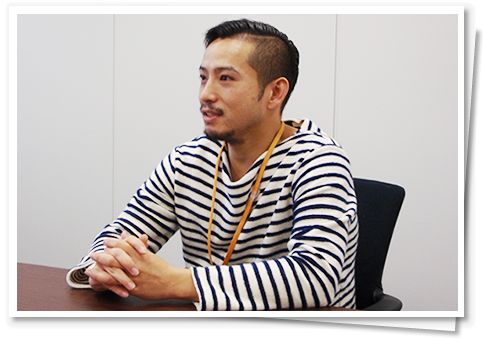 Masato Maekawa, Section 3, Sales Department 2
Example of a proposal for men's products

"We want suggestions for the chest piece to use for a jacket we are planning to release next season."

First, we identified what exactly the customer was looking for: the size, outer material and stitching material. Based on the pattern we received from the customer, our Haircloth Technical Advisor created a sample that met the customer's request.
Furthermore, we took the customer company to the Tatsumi Haircloth Workshop, showed them the know-how of our haircloth production and explained its background. As a result, we were able to gain their trust.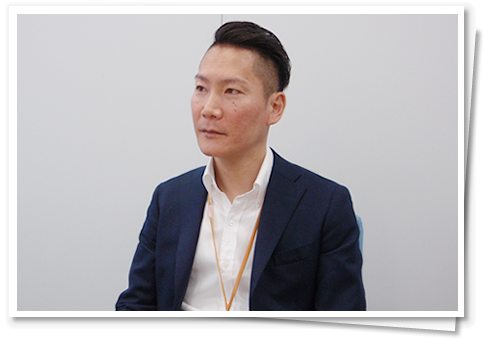 Takehiro Nozu, Section 2, Sales Department 1
Example of proposal for sports gear

"It's troublesome having to place orders to separate producers and give them detailed instructions each time for secondary items. We want to do it in one go."
"Since our product is manufactured in Vietnam, we want to use Vietnamese-made garment accessories."

We receive information from our customers from the planning phase, and we arrange everything from creating samples of garment accessories to mass producing them.
Products are packaged at our logistics center for exports, EPS Mikuni. The materials are packaged as sets, and we have a logistics company of your choice to deliver the goods to you. If you wish, we can help you with making all the necessary arrangements at EPS Mikuni including customs clearance, loading into containers and arranging transportation. In addition, we can deliver all the garment accessories including Sankei's original products produced in the ASEAN region and Vietnamese products directly to your sewing factory in Vietnam.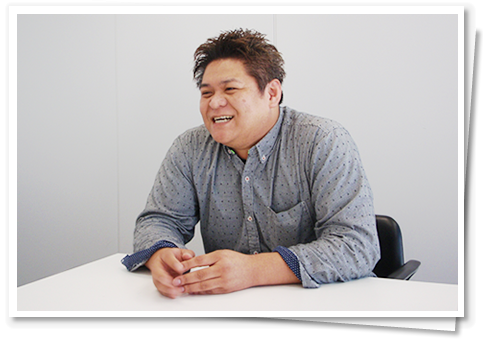 Shinzi Hurukawa,Section 1,Sales Dearment14
Example of proposal for uniforms

"We want interlining for rental uniforms with a stable property that stands up to commercial cleaning."
"We want to an original jacquard lining with a school name printed on it."

With the support of our quality control team, we worked together with a producer. We developed a new interlining material that uses a special resin that stands up to the high-temperature washing of commercial cleaning. In addition, for the jacquard lining, we worked together with our specialist in lining, proposed patterns to the customer through a simulation, created samples and delivered finished lining product to the customer in a short time that was close to the image they had in mind.
We can produce a wide range of original special order items because we function both as a producer and as a wholesaler. We produce special order items hand in hand with customers. It is sometimes difficult to do, but is worth the effort.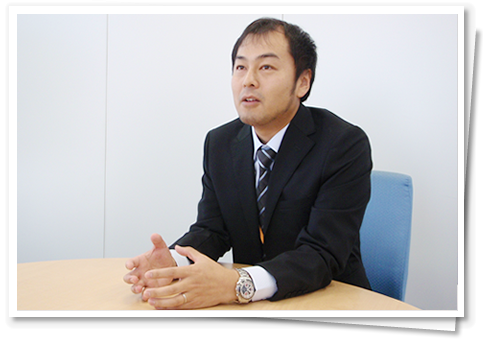 Takafumi Horii, Section 1, Sales Department 5