Labeling factories in Japan and overseas
label factory
Solid production background and response to diverse needs
We have factories for various kinds of merchandise in Japan and overseas for a variety of labeling materials including woven labels, tags, and care labels. We can respond in a consolidated manner covering planning, production, and logistics. When it comes to overseas production, in particular, we have a large scale Japanese style production background in countries like China, Hong Kong, and Bangladesh. We manufacture labeling materials for customers in Japan and also in Europe and North America.
We are also pouring our efforts into the planning and development of leading edge product like IC tags (RFID tags), and we are able come up with proposals to suit a diverse range of needs.
Feelings towards manufacturing
There is no apparel that does not include a label, whether it is a "name" label acting as the face of the brand or a "quality display label" providing important information to consumers. Recent years have seen rising demand for RFID tags that use IC chips.
Labeling factories at each of our bases have
"Pride at handling important logos that convey brand image"
"Responsibility for manufacturing the quality labels vital to the future protection of the precious garment" and
"A spirit of inquiry into next generation products to respond to changes in the apparel business,"
and are earnestly engaged in manufacturing to meet the needs of our customers.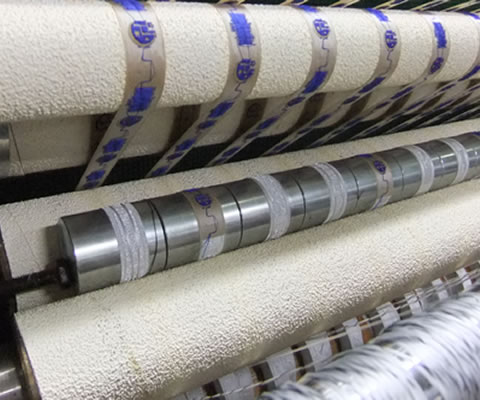 Japanese production base: integrated system from planning to production and distribution
Our factories in Japan offer total support for a variety of labeling materials from planning to production and logistics, with a variety of products, small lots, and short delivery times.
Label project designs are created by a specialist design team in line with the requirements of our customers. Products at each factory like Maruoka Plant are manufactured by professionals from sample size to mass production, and we print the required information on tags and care labels at our print factories in Japan and overseas, notably at our Mikuni Print Center, the largest such facility in Japan, and deliver them to a location of your choice.
We are also aggressively working to develop products that utilize new technology for such purposes as the next generation certification system of IC chips (RFID) and multilingual quality display labels.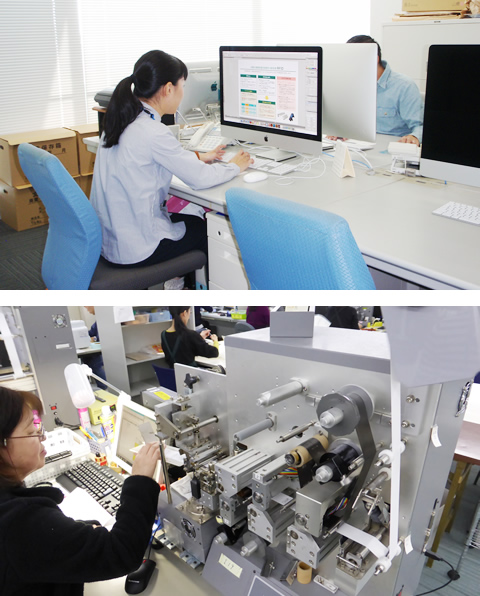 Maruoka Plant
Maruoka Plant is a production factory located in the Maruoka district of Fukui City, not far from our Mikuni Production Base. It manufactures various types of narrow fabric tape. It is engaged in high quality, small lot manufacturing with short delivery times, and its particular focus is on woven labels that act as the face of a brand.
It is also capable of a wide range of weaving and post-processing, and is also engaged in the production of various made to order tapes as well as name labels.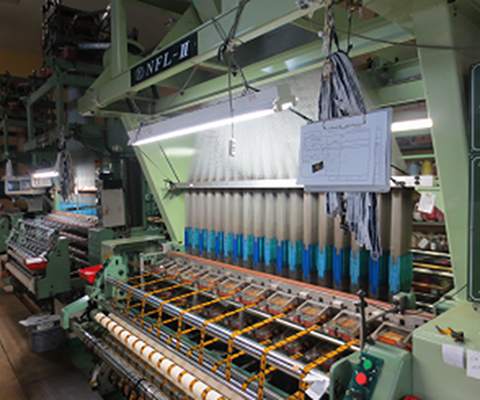 Overseas production bases: global expansion with a large scale Japanese style overseas production background
We have several labeling related overseas production and sales bases concentrated in China, including Hong Kong, and also in Vietnam and Bangladesh. Each base supports local arrangements for the Japanese market and also has a great sales record in the European and North American markets.
Yokohama Tape Industries became part of the Sankei Group in 2013, bringing with it a track record of more than 30 years in the business of labeling materials for Europe and North America, further expanding out overseas labeling materials network. In the future, we intend to expand further into overseas markets by making use of our strength in "Japanese quality" backed up by a Japanese-style large scale overseas production system and the acquisition of international certifications.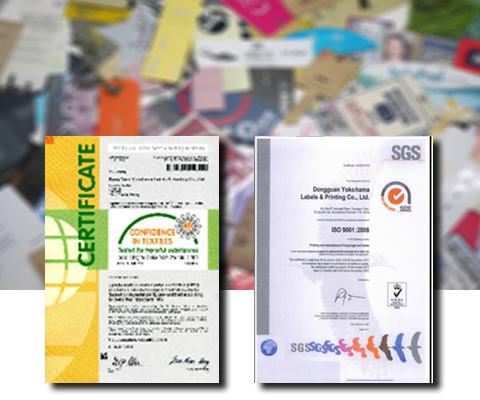 Sunline Sankei Yokohama (Hong Kong) Company Limited.
These companies function as an opening for business in the European and North American markets, especially with leading European and North American apparel makers and retailers.
Thanks to our excellent quality, for which we have acquired international certifications, and our large scale production capability, we have managed to win the deep trust of our customers.
Making use of our abundant experience and know-how, we have been pouring our efforts into the development of a unique online ordering system. This system will be focused on Sunline Hong Kong and will link customers in Japan, Europe and North America, and elsewhere, sewing factories in Asia, and Sankei labeling factories in each country. It will be an epoch-making system that will allow everything to be done online from ordering and design up to delivery management, so it will also be outstanding in terms of prevention of printing errors and management of history data.
In addition, we will also be able to provide multilingual labels and create quality display and care labels in line with the laws and regulations of each country with attractive layouts in one go.
We are constructing this tailor made online system in line with the wishes of our customers, and it will support our internationally expanding production system.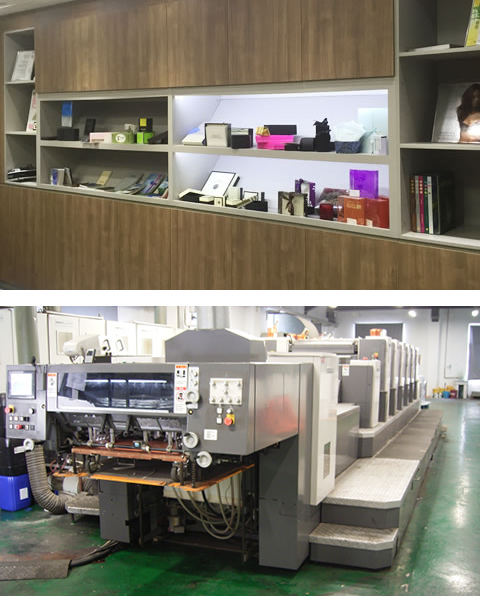 Yokohama Tape (Tai Cang) Co., Ltd. is located at a large site of about 10,000 sq.mtrs. in Tai Cang City in Jiangsu Province, China. Most of its business involves the printing of brand tags, product quality and care labels, and packaging materials.
In addition, since it is equipped with dyeing machines, it is also able to dye and process material for quality display labels within the factory. It also supplies goods to factories within the group.
New production facilities for RFID tags were installed in 2015, and further expansion is planned in the future.
Corporate overview
| | |
| --- | --- |
| Capital | 350 million yen |
| Date established | December 1995 |
| Number of employees | 96 |
| Site area | 10,000 sq.mtrs./floor space: 4,000 sq.mtrs. |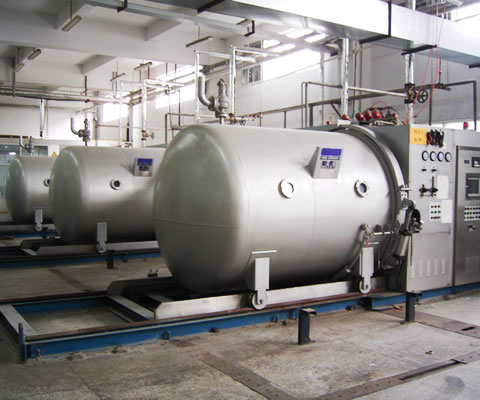 As part of the advance of Japanese, European, and North American apparel firms into Bangladesh, the company began operations in the Adamjee EPZ located in the suburbs of the capital, Dhaka, in April 2010. It is engaged in various printing processes with the same quality as in Japan or China. These include tags, printed name labels, care labels, stickers, and heat transfer sheets.
Japanese staff members are also stationed on site and enable detailed follow up in conjunction with local staff members. In addition, with the abundant labor force available in Bangladesh, the business is expanding to include the production of non-apparel packaging.
Corporate overview
| | |
| --- | --- |
| Capital | US$5 million |
| Date established | March 2010 |
| Number of employees | 110 |
| Site area | 16,000 sq.mtrs. (total floor space in a four story building) |