Accessories factories (Iwaki, Takamatsu)
garment accessory factory
Production and processing of accessories, including buttons and tape
Accessories such as buttons and tape are called "surface accessories." They are attached to the surface of clothing and become part of the design. Because of this, high quality and a high degree of perfection are required. At Sankei, buttons and parts are produced and processed at Iwaki Plant, and tape and ribbons are dyed at the Takamatsu Plant to meet various demands from customers.
Feelings towards manufacturing
Accessories such as buttons and tapes play a big part in the overall design of a clothing item. That's why designers pay such attention to and are so fussy about their color, design, and texture.
In order to respond to the precise requirements of our customers, we take small lot orders, taking an advantage of the fact that we run these factories directly, and manufacture products quickly using our advanced technical capabilities. Feel free to inquire about anything, including products, processing, cost, and delivery time.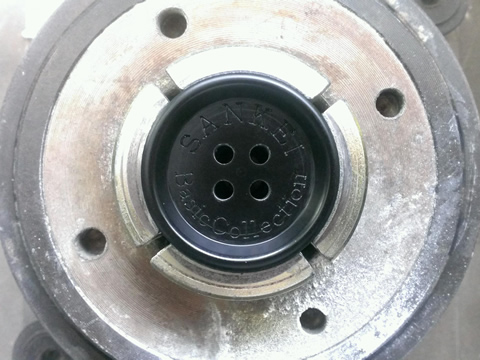 Iwaki Factory
This a production facility for buttons and parts located in Iwaki in Fukushima Prefecture. It is an integrated factory that does everything from molding to coating of various types of materials ranging from metal to plastic. Because of this, we can collectively manage all the processes, including designing and planning, creating samples and mass production. Because we own the factory, we can be flexible in terms of producing small lots quickly. As well as standard products, we can also help you produce original buttons. We also accept orders for processing slit tapes and frills.

Items produced and processed
Plastic buttons and parts/metal buttons and parts/epoxy buttons/sewing parts/slit tape and frill tape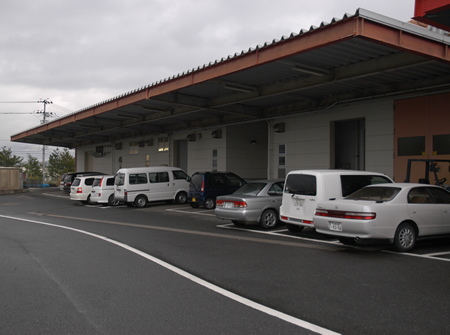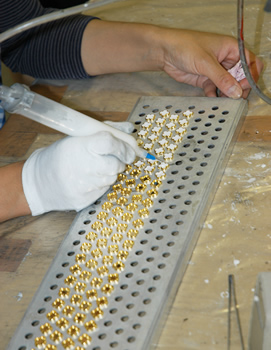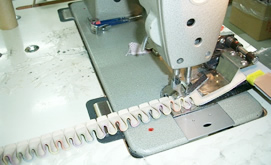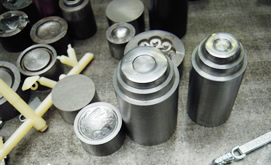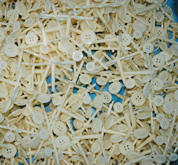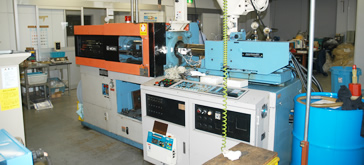 Takamatsu Factory
This factory is located in the Takamatsu district of Kahoku City, Ishikawa Prefecture, and is primarily engaged in the dyeing of narrow tape. It has some 20 dyeing machines of various kinds, including infrared mini color dye machines. The factory performs quick and high-quality dyeing. In addition, it undertakes production and processing specializing in tapes and cords such as cord tips and secondary processing. Furthermore, taking an advantage of its location in the Hokuriku region where tape is produced, Takamatsu Factory also acts as an overall purchasing gateway for the whole company.

Items produced and processed
Narrow tape dyes/secondary processing of tape including pleated and heat cut tape/processing of various types of cord/hanging tape/whacker/hook eyes and spring hook